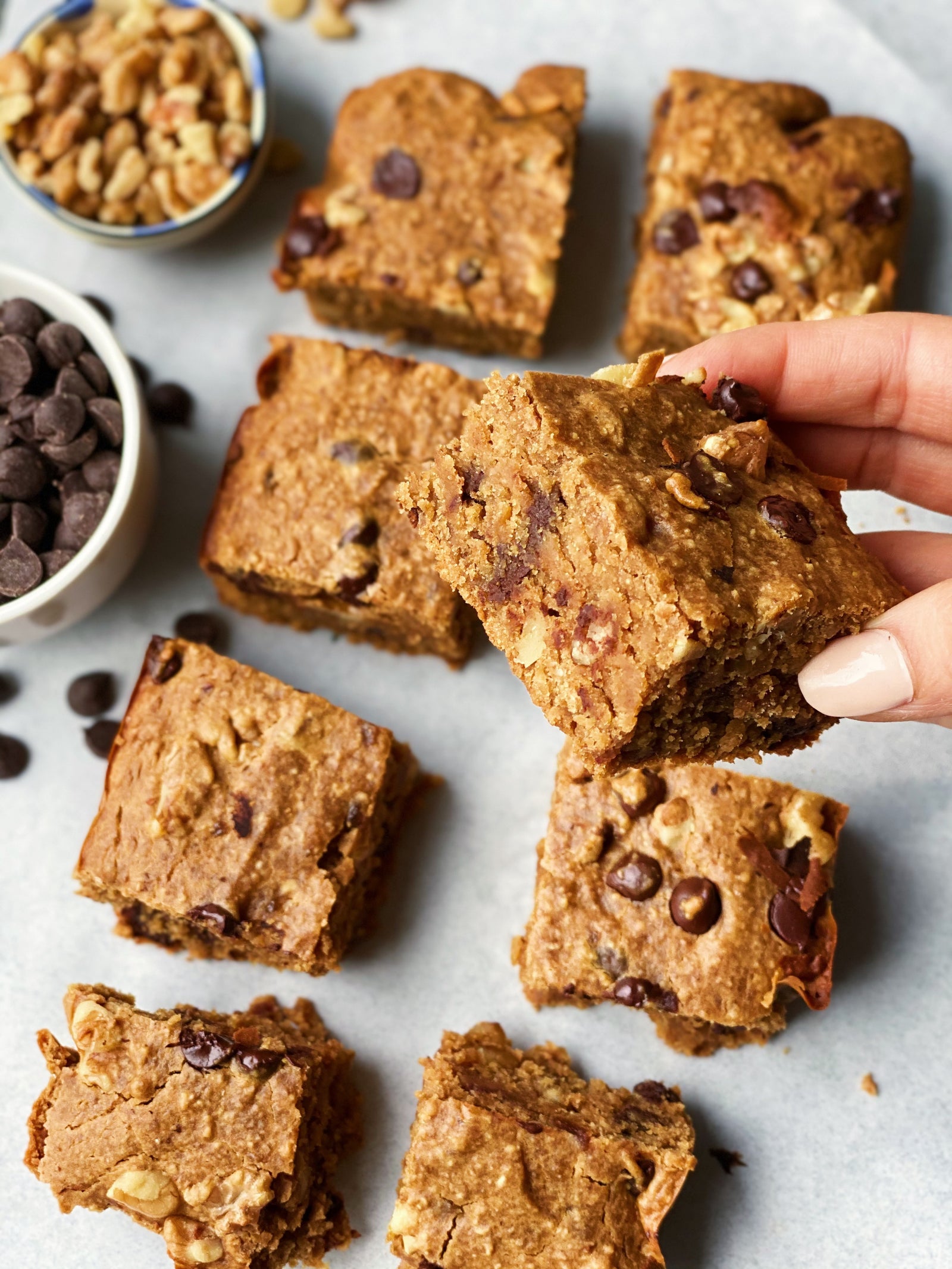 Oh my oh my, allow me to introduce you to my newest creation, the TAF TOLLHOUSE BLONDIE.
They took four rounds to perfect, but I had to make sure they lived up to their name.
These melt in your mouth, have a cake like consistency, and give a brownie a run for its money.
The melty chocolate chips and crunchy walnuts in every bite really take It over the top. 
Can't wait for you to take a bite!
NOTE** All recipes on Tasty As Fit's website are for personal use only. Any commercial or professional use of these recipes for profit will be subject to legal repercussions. 
DRY
3/4 cup oat flour
1/2 cup brown rice flour
1/2 cup coconut sugar
1 tbsp arrowroot flour
1/2 tsp baking powder
1/2 tsp sea salt
WET
1 cup almond milk
6 Medjool dates ( pitted )
1/2 cup peanut butter
2 tsp vanilla extract
Other 
3/4 cup walnuts
3/4 cup chocolate chips
Preheat oven to 350F and line a loaf pan with parchment paper.
In a large bowl, mix all your dry ingredients.
In a blender add all your wet ingredients and blend on high until dates are blended through.
Add your wet ingredients to your dry and mix well. Fold in your walnuts and chocolate chips.
Pour batter into your loaf pan and spread evenly.
Bake for 32-35 minutes or until golden.