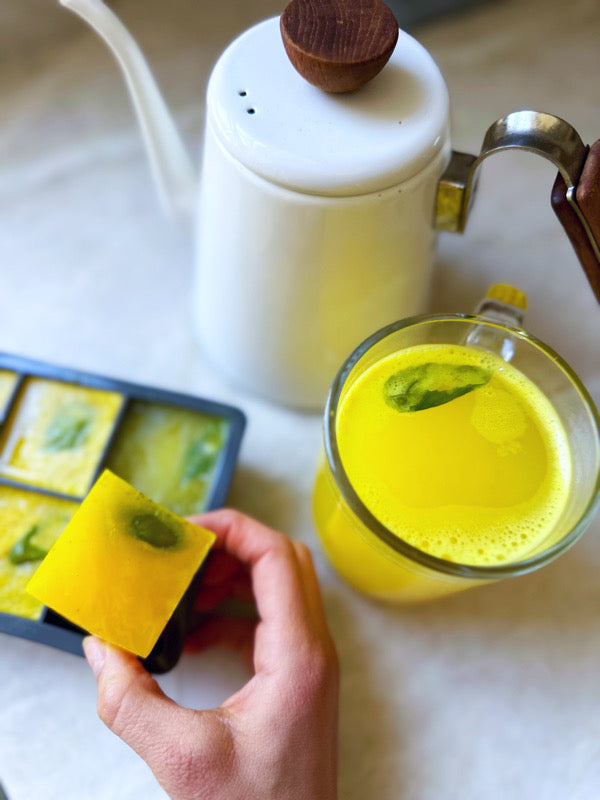 Anti-Inflammatory Turmeric Ginger Orange Elixir ( Freezing Hack!)
Equipment 
Juicer
6 ct large ice cube mold 
Ingredients 
8 oz ginger root ( about 1 large root ) 
6-8 oz fresh turmeric root 
2 oranges, peeled
3 lemons , peeled 
3/4 cup water 
Pinch pepper 
6 small fresh basil leaves 
Add your ginger, turmeric, oranges, and lemons into a juicer. Once juiced, mix in your water and pepper. 
Fill your large ice molds with the fresh pressed juice. Insert a piece of basil into each and lightly stir in. 
Freeze for a minimum of 3 hours. 
When ready to use, pop out a frozen juice cube and pour hot water over it. Allow your cube to melt and stir! Feel free to add a dash of honey or any sweetener of choice. 
Drink chilled or reheat for a hot elixir!