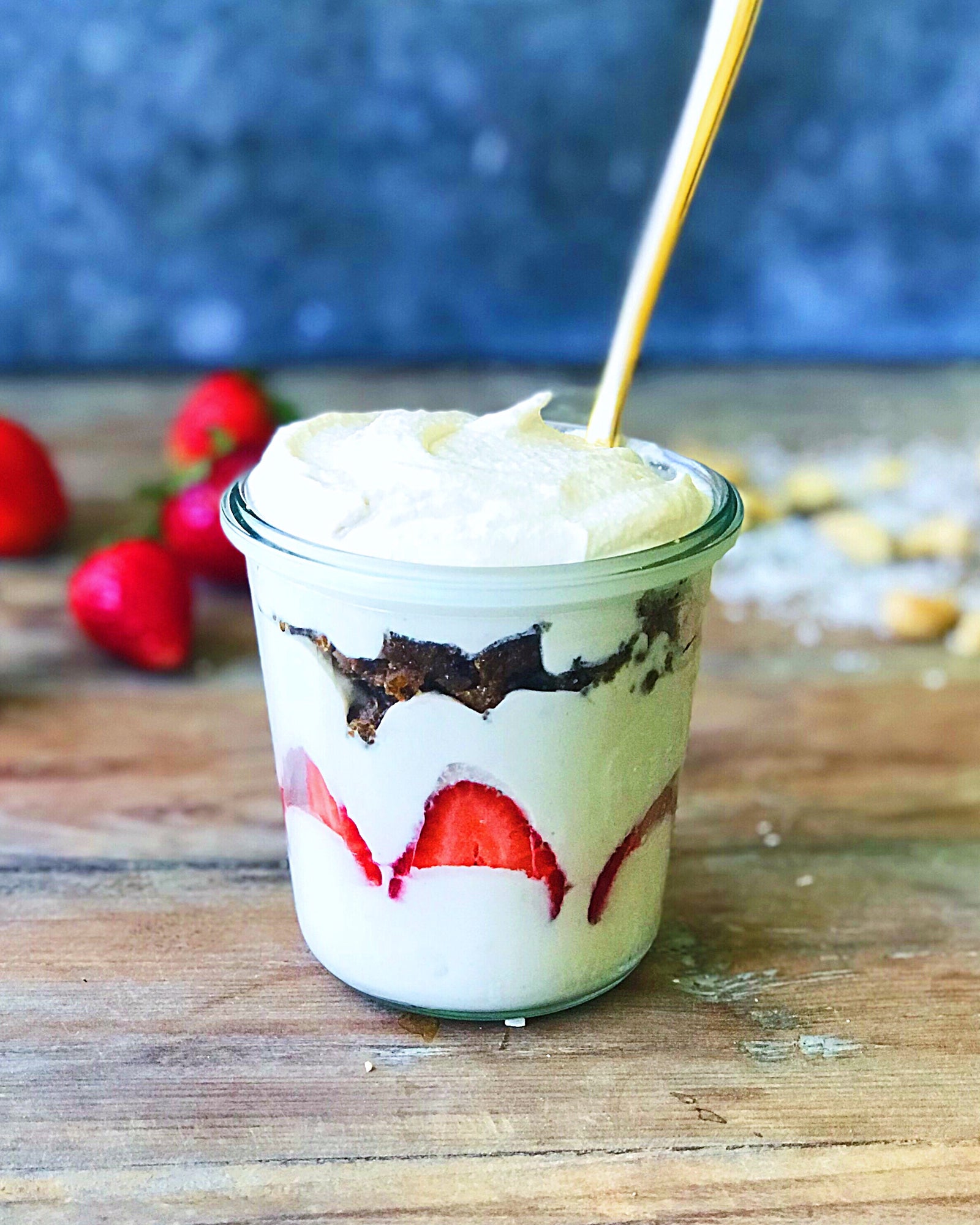 I have found my new breakfast obsession and you are about to find yours too. 

I have always loved anything that was a gateway for toppings, and now is no exception. Except this "yogurt" deserves 5 stars all on its own.

Thick, creamy, bursting with flavor and put together in under 5 minutes. This is how every breakfast should be.

A few spoonfuls of yogurt + berries + your favorite granola + drizzle of nut butter will speak to your heart. Just trust me on this one.
I n g r e d i e n t s 
1 and 1/2 cup cashews, soaked, 6-8 hours desired
2 heaping tbsp raw honey
1/3 cup finely shredded/ desiccated coconut
2 tsp vanilla
1/3 cup full fat coconut milk
1 tbsp fresh lemon juice (more to taste) 
1 tbsp coconut oil
1/2 cup water (to start)
1/8 tsp sea salt , I added a few pinches more after tasting .
D i r e c t i o n s 
Add all ingredients into high speed blender & blend! Taste & adjust—more honey, lemon, vanilla, etc. You want to keep It as thick as possible so if you need more liquid add It only 1 tbsp at a time. Blend until completely creamy! No chunks. 

It will be delicious immediately BUT once blended pour into mason jar or air-tight container and let set in fridge for a few hours— it will thicken up and set like a creamy yogurt consistency.