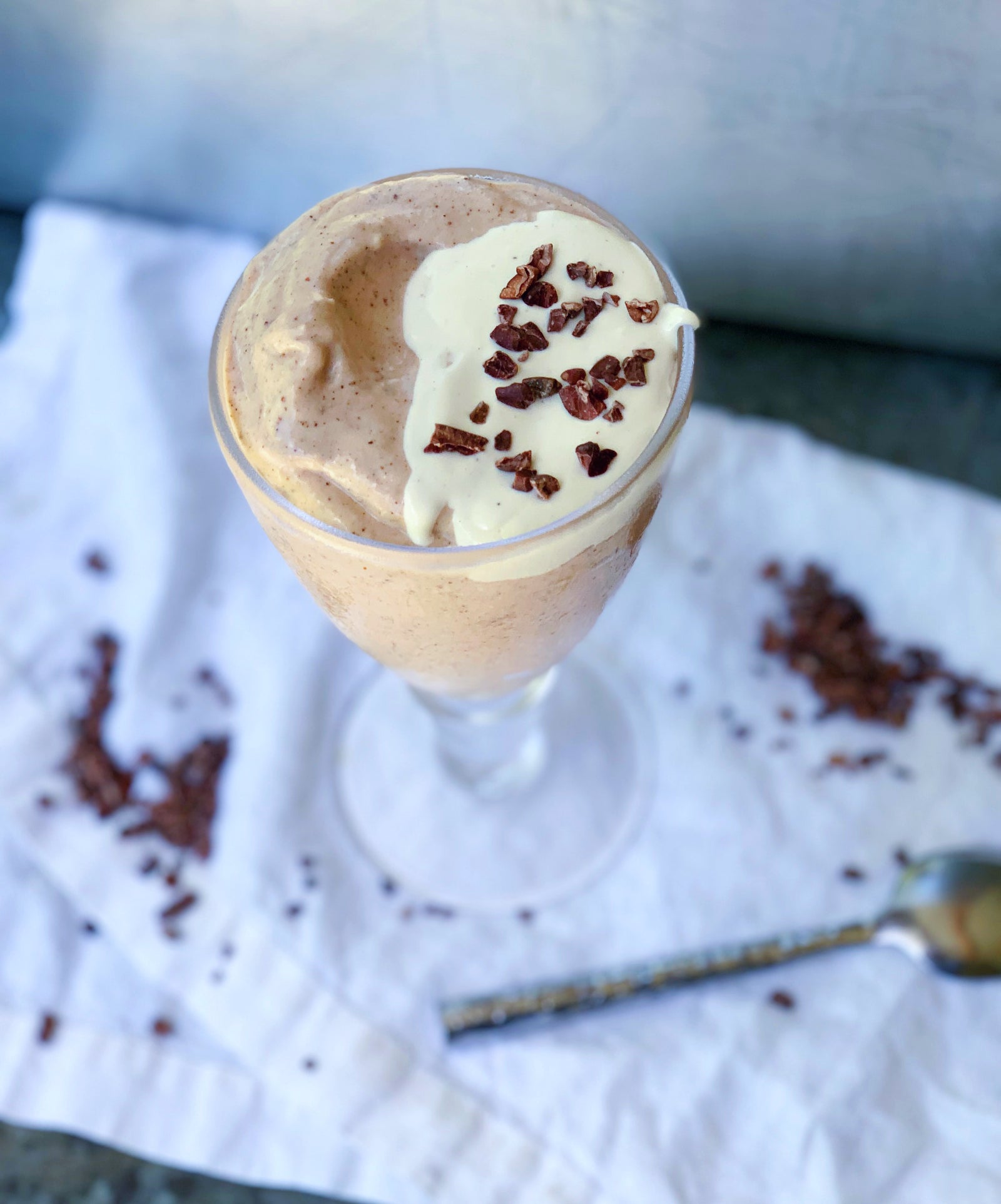 Yall.... I kid you not I have never been more proud of a smoothie. 
When I set out to create a Cookies N Cream dupe, did I think It would actually taste like Cookies N Cream? Not really
But does It….
Oh. My. Gosh. YESSS!!!!!! 
And with no fruit? How? Guess you will have to check out the recipe on Tastyasfit.com!
I wish I could make one for every single one of you so we could experience the deliciousness together! 
Get ready to make this on repeat, because ice cream for breakfast is finally an option! 
I n g r e d i e n t s
**This recipe takes a tad more prep, but It is worth It. I do not recommend making any subs in this recipe if you are looking to achieve the cookies n cream flavor. **
1 heaping cup organic frozen cauliflower
1 tbsp Bomb Butter (
linked here
) or Raw Cashew butter (Almond/peanut butter will slightly alter taste but you can use) 
2 tbsp Forager Project Cashew Yogurt  
2-3 frozen Japanese Sweet Potato cubes ( roasted or steamed, see notes for how I make my own)*  
2 frozen Coconut cream cubes (see notes for how I make my own)** 
1.5 tbsp cacao nibs (opt: more for topping ) 
1 tsp cacao powder 
1/2 - 1 tbsp honey 
almond/coconut milk to blend ( I used almond) 
Notes 
*JAPANESE SWEET POTATO PREP: Preheat oven to 400F. Wrap a Japanese Sweet Potato in foil and poke a few holes in the foil/potato with a fork. Place in the oven and allow to roast until very tender and the skin can be easily peeled off... about 45 minutes.
Once roasted, open foil allow to cool completely. Remove skin and save for salads , snacking, etc! 
In a silicone ice cube tray, press in your sweet potato flesh. I got about 8 cubes out of my sweet potato...aka enough for 3-4 smoothies! Allow to freeze and pop in 2 per smoothie. 
You can also steam the Japanese Sweet Potato in a steamer and freeze the same way. 
**COCONUT CREAM ICE CUBE PREP: Blend a full fat coconut milk can in a blender on high for 30 seconds. Pour into a silicone ice cube tray and use for your smoothies all week. 
D i r e c t i o n s
Add all ingredients to a blender. Start with 1/2 cup liquid, and slowly add in more liquid to achieve your desired consistency! This varies per blender!