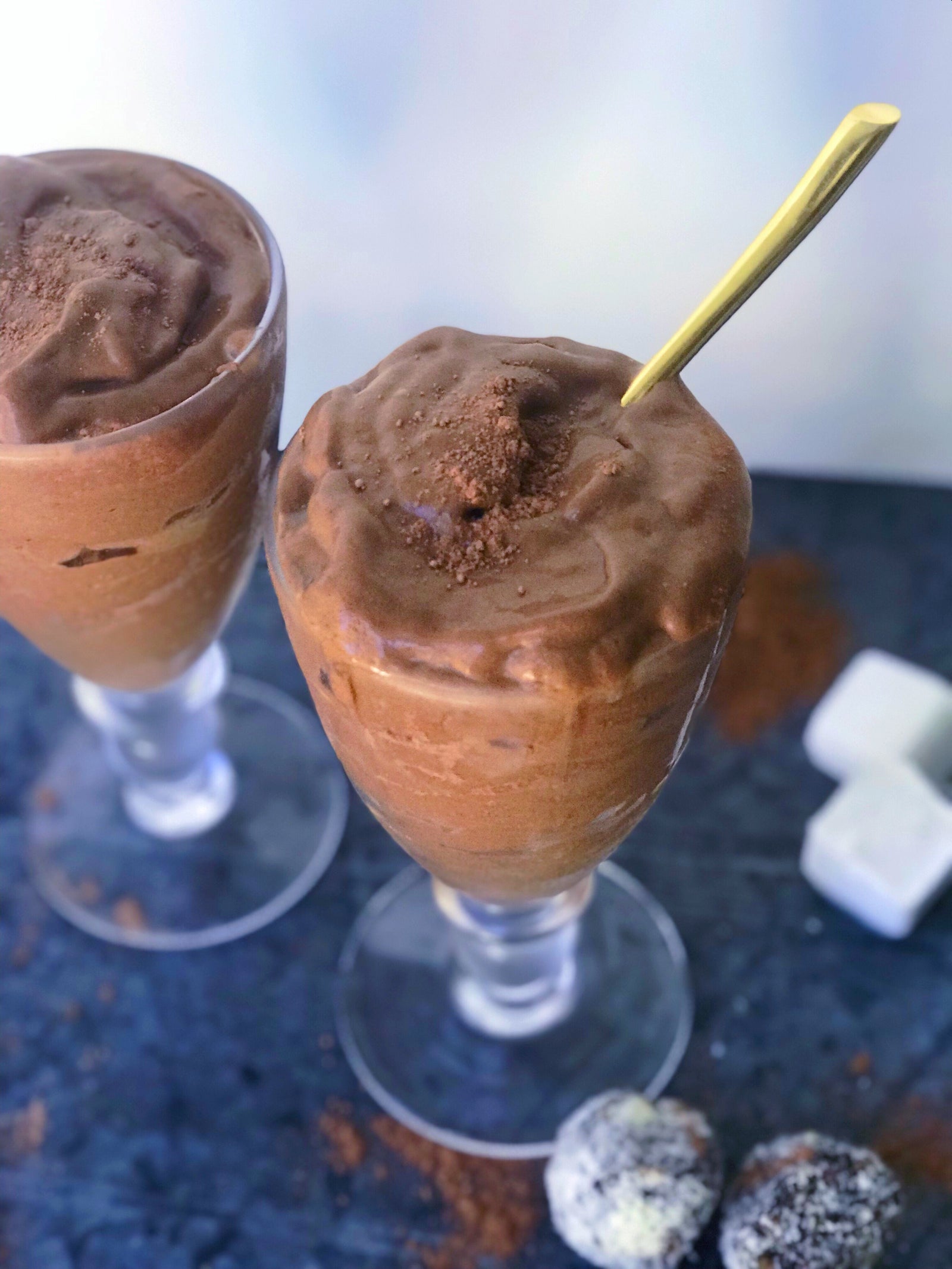 Take your tastebuds back to childhood heaven with my new favorite remake of a classic.... the FROSTY. 
I have had this smoothie EVERYDAY for the past week and I do not foresee an end to my streak. Its like having a chocolate milkshake in the middle of the day and my body thanking me for it. 
With only a few ingredients, it is easy to digest AND in less than 10 minutes you can prep a whole week's worth of smoothies. Did I mention that the cacao peanut butter Hushup & Hustle 
Blender Bomb tastes amazing crumbled on top? Match made in heaven.
D i r e c t i o n s  t o  P r e p
To prep a weeks worth of smoothies -- slice a few organic zucchini's and then steam in a steamer. Once done & cooled, lay on a parchment lined baking sheet and freeze--this is to prevent sticking. Once frozen you can transfer to a container!
For the coconut cubes, blend a full fat can of coconut milk in a blender. Add to an ice tray and freeze, This tray should last 3-4 smoothies. 
Peel and slice in half 3-4 bananas and freeze like the zucchini. 
Proceed to make the smoothie below! 
I n g r e d i e n t s
3 frozen coconut milk cubes
1/2 frozen banana
1 cup sliced zucchini, steamed & frozen
3 tbsp cacao powder (more if you like extra chocolatey)
1 large medjool date, depitted
almond milk to thin .
Add all ingredients to a blender and blend until smooth, creamy, and FROSTY!!