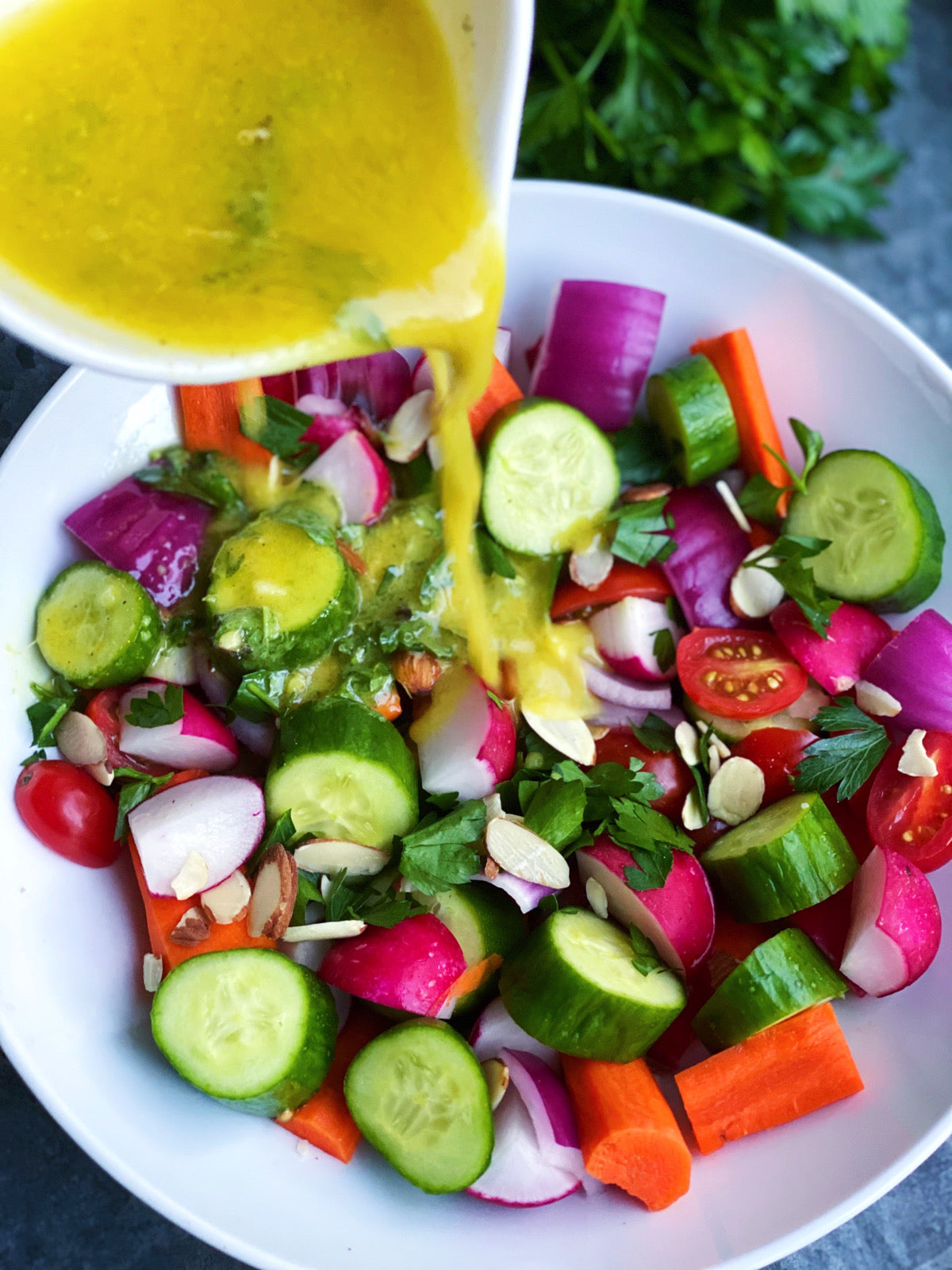 Ginger Turmeric Detox Dressing
Post holiday week and my body has been craving all things fresh and colorful. There is nothing better than indulging in amazing food and company but I always equally enjoy getting back on my routine! 
Was wanting something to really wake up my insides with & so I tested and perfected Ginger Turmeric Detox Dressing.
Lemon, fresh ginger, turmeric, apple cider vinegar, raw honey, evoo, fresh basil.....about as delicious and vibrant as a salad dressing could ever be!

Marinate over any salad of your choice— I chose persian cucumbers, crispy radishes, red onion, sweet cherry tomatoes, crunchy carrots, and fresh chopped parsley !



Ingredients 
1/3 cup olive oil
2 inch knob fresh ginger, peeled
Juice from two lemons ( 1/4 cup)
1 tbsp water
1 tbsp honey
1 tsp apple cider vinegar
1 tsp sea salt
1/2 tsp ground turmeric 
1/2 tsp ground pepper
Directions
Add all ingredients into a blender or food processor and blend until smooth.
Store in a sealed container in the fridge!