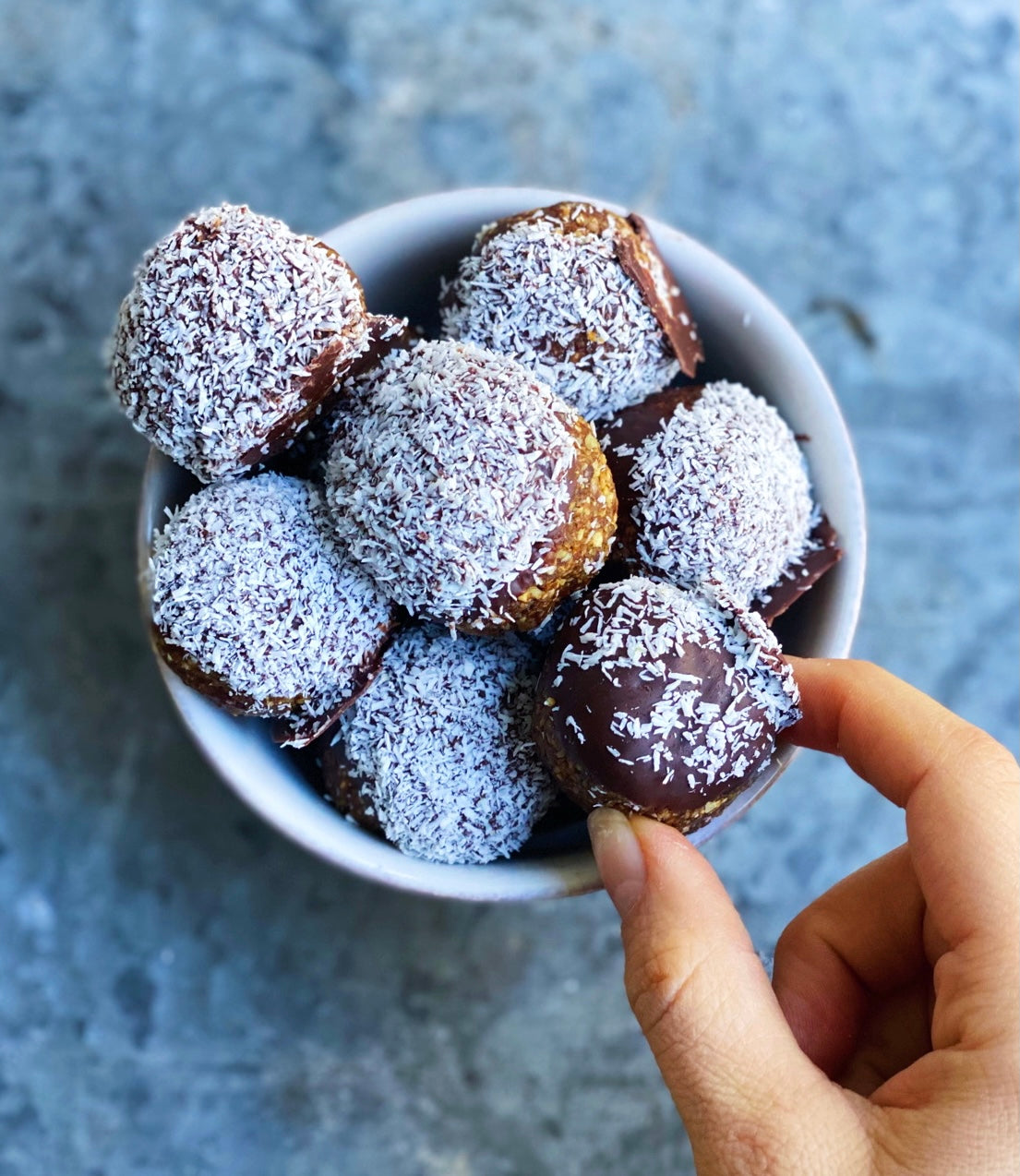 Need a last second gift to drop off at your neighbors ? These gingerbread snowballs snow would look mighty cute sealed in a mason jar with a red bow!
But make a batch for you too, the perfect healthy bite to keep your sweet tooth in check this holiday season! Christmas countdown is on!
Ingredients
3/4 cup gluten free oats
1 cup raw pecans
5 sticky medjo dates, pitted
3 tbsp blackstrap molasses
1 tsp cinnamon
1/3 tsp ground ginger
1 tsp vanilla
1/2 tsp sea salt
Other:
1/2 cup dark chocolate chips
1 tsp coconut oil
1/3 cup coconut shreds
Directions
Add your oats to a large food processor. Process until a flour forms. Now add in your pecans, and pulse until one cohesive flour.
Add in all other ingredients and process until one dough forms. You might have to scrape down the sides one time.
Line a baking sheet with parchment paper. Roll your dough into ping pong sized balls. Place in freezer for 30 minutes.
In a small bowl add your chocolate chips and coconut oil. Microwave in thirty second increments, stirring in between, until melted.
When your balls are ready, remove from freezer. One by one, dip them first in chocolate and then in the coconut. Place back on baking sheet. Allow to freeze another 10 minutes. Can store in fridge or freezer!