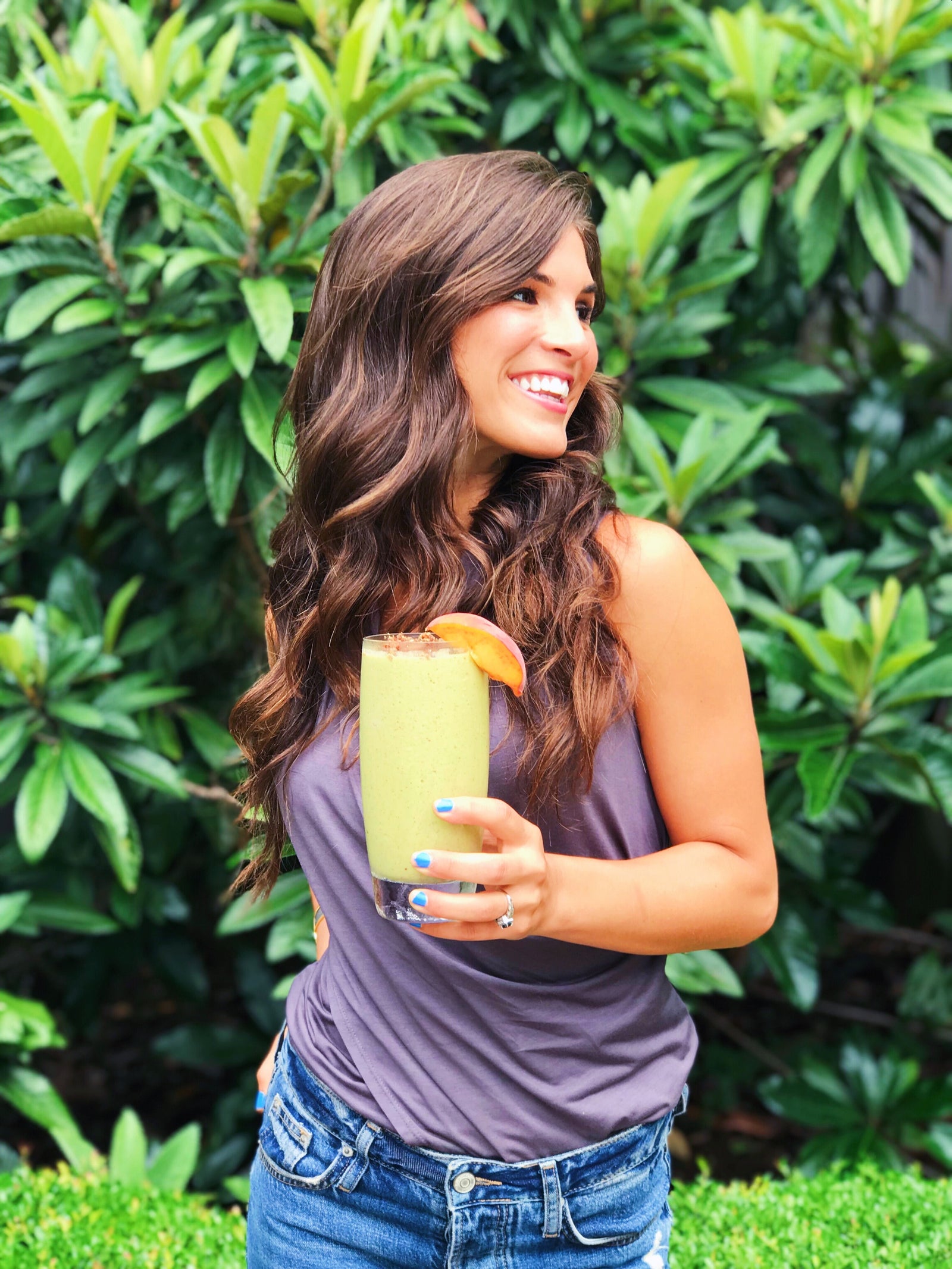 PEACHES N' CREAM SMOOTHIE
The response to this smoothie was beyond my wildest smoothie dreams! But then again, can you beat fresh SC peaches in the summer? I even went to the farmers market towards the end of summer to freeze as many as possible before the season ended! Needless to say, i'm still enjoying this smoothie with my summer peach stash. 
It was such an honor to be featured on the HUSTLE Smoothie Bar menu in Charleston, SC with this creation!  Nothing makes me happier than collaborating with Helen of Hushup & Hustle and being a part of her health mission!
Havent made it yet? Cant wait to hear what you think!


I n g r e d i e n t s 
1 frozen peach ( about 3/4 cup)
1/3 - 1/2 frozen banana
1/2 - 1 small sliced, steamed, then frozen zucchini 
2 full tbsp coconut cream
4 shakes cinnamon
1/2 tsp vanilla extract
1/2-1 tbsp raw honey
almond or any nut milk you prefer
Blender Bomb blended in or crumbled on top! 
D i r e c t i o n s 
Blend all ingredients and add all appropriate toppings!