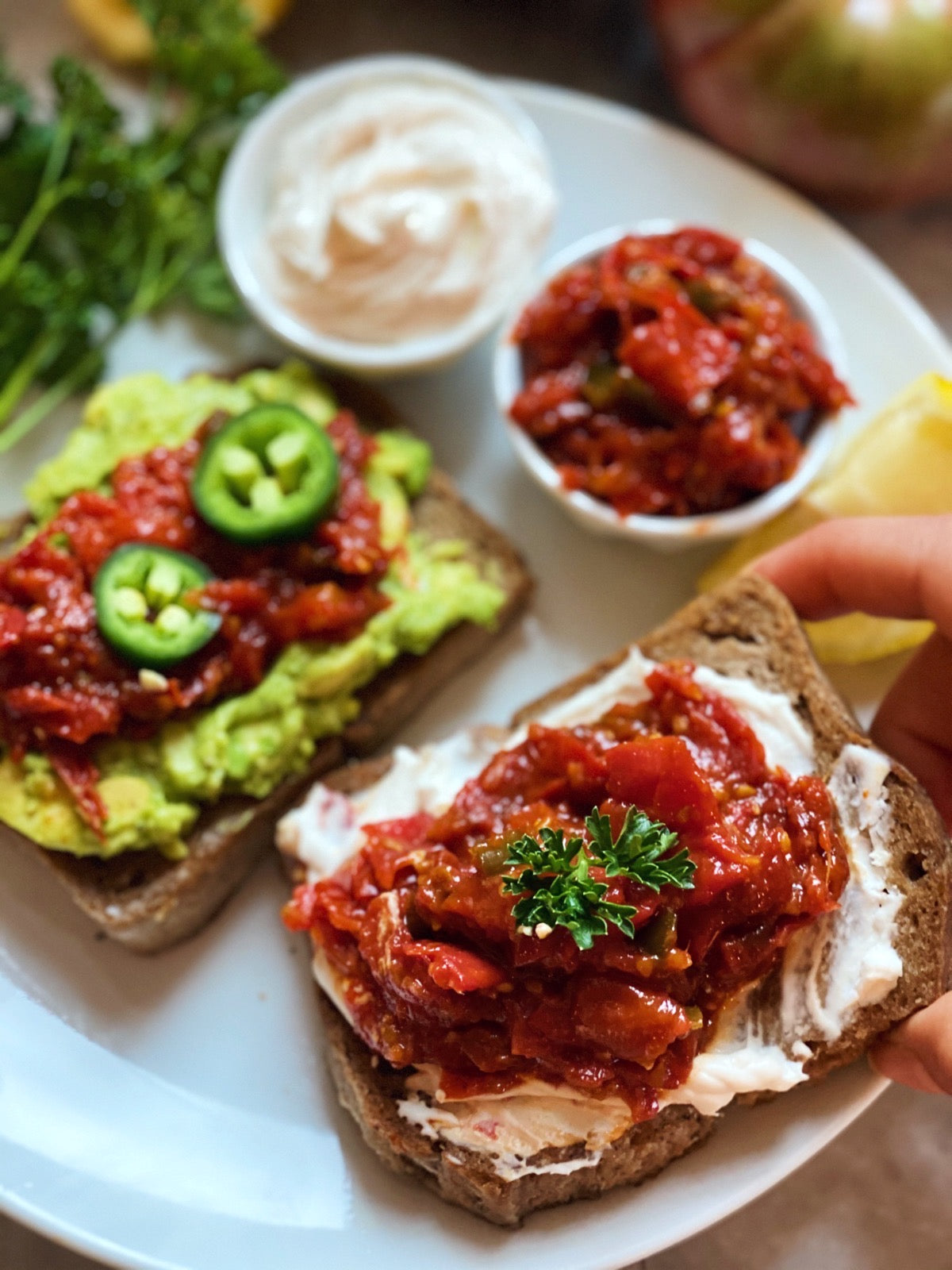 Savory & Sweet Tomato Jam
All those summer tomatoes just hanging around and you are just about ready to switch It up from salads and tomato pie...
I have the perfect solution! This savory, sweet, and smoky TOMATO JAM! 
Perfect for your morning toast, spread onto crackers, cut veggies, or just spooned right in
Nothing screams summer more than this jam! Cant wait to see what combo's you come up with! 
I n g r e d i e n t
5 full cups tomatoes, quartered or halved ( I used a medley of grape tomatoes )
1 jalapeno, diced
2 tbsp coconut sugar
1 tbsp lemon juice
1 tbsp apple cider vinegar
2 tsp fresh grated ginger  
1/2 tsp cumin
1/2 tsp smoked paprika  
1 tsp sea salt
D i r e c t i o n s
Add all ingredients into a 3 or 4 qt dutch oven or sauce pot. Stir well.
Bring the mix to a boil. Reduce heat to a simmer, stir, and allow jam to thicken for 45 minutes to an hour, or until jam has thickened to your preference and no liquid remains. You will want to stir with a wooden or rubber spatula often as the liquid simmers out.
You will know it's done when you slide a spoon across the bottom of the pot and no liquid remains.
Allow to cool completely, store in a sealed container in refrigerator.