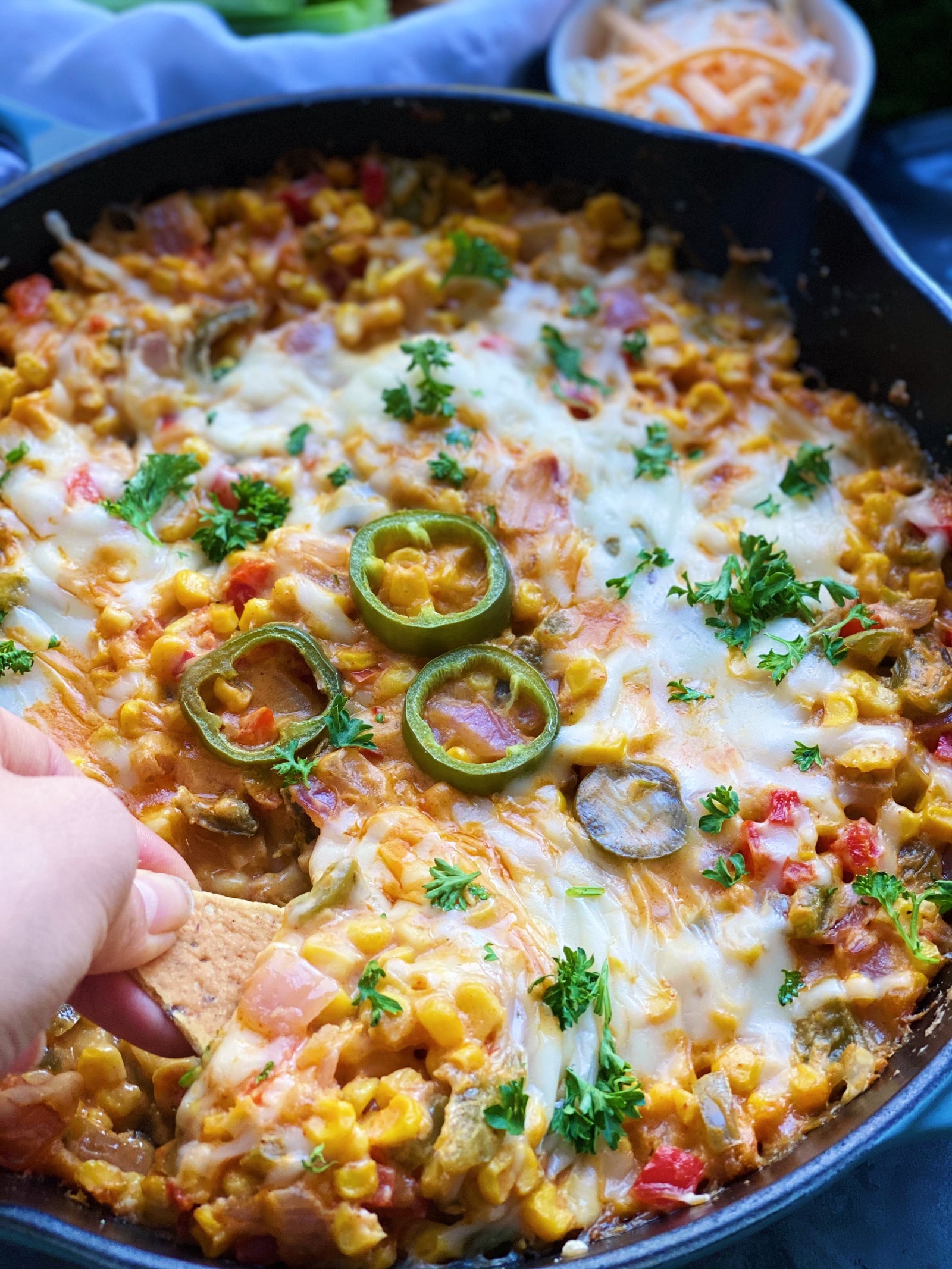 Creamy
Melty 
Savory
Mildly Spicy
Colorful
& absolutely delicious.
I have partnered with Publix and my absolute FAVORITE authentic vegan cheese brand, Violife Foods, to help celebrate and join in their support of Veganuary. I created this recipe to make it easy for you to jump on board and try going vegan for January as well!
This sponsored post was a no brainer to participate in. If you have followed me for a while, you know Violife is my go-to vegan cheese option because it is the most delicious and authentic option on the market. Not to mention, 100% vegan, dairy free, gluten free, and free of all major allergens. 
If you have never tried their products, use this recipe as a simple guide to start! What's even better? I purchased all the ingredients at our local Publix through Instacart! Violife products will be on sale at Publix now through 1/31/21 so make sure to try them out! Nothing like whipping up a delicious meal without ever having to leave the house for grocery shopping.
Trust me, this street corn will be a family favorite and is the perfect way to ease them into a dairy-free lifestyle. Scoop it with your favorite tortilla chip or right next to your main course and wait for everyone's taste buds to swoon! 
Ingredients
2 cans roasted corn (if using frozen, about 4 cups thawed)
2 tbsp vegan butter
1 small red onion, diced  
1 small green red pepper, diced  
1 small red pepper, diced
1 fresh jalapeno, de-seeded & diced  
2-3 tbsp pickled jalapeno, diced 
1 tbsp fresh lime juice
¾ tsp paprika
½ tsp garlic powder
½ tsp sea salt
Few pinches chili powder
Pepper to taste
6 oz Violife cream cheese ( heaping ½ cup)
¾ cup Violife shredded mozzarella + ¼ cup for topping
Equipment Needed:
Cast Iron Skillet
Oven
Large mixing bowl
Directions
Preheat your oven to 375 F.
Drain, rinse, and pat dry your roasted corn. Set aside.
Add your vegan butter to your cast iron skillet and warm over medium heat.
 Add your onion, red pepper, green pepper, and fresh jalapeno. Sauté for 3-4 minutes.
Add into your large mixing bowl. Stir in your corn and all seasonings.
When your veggie mixture has slightly cooled fold in the cream cheese, and ¾ cup of shredded mozzarella. 
Taste and adjust your seasonings. Add your dip into your cast iron skillet. Sprinkle with remaining mozzarella. 
Cover with foil and bake for 18 minutes. Remove foil and continue to cook for 10-12 minutes or until cheese is bubbly and all melted!