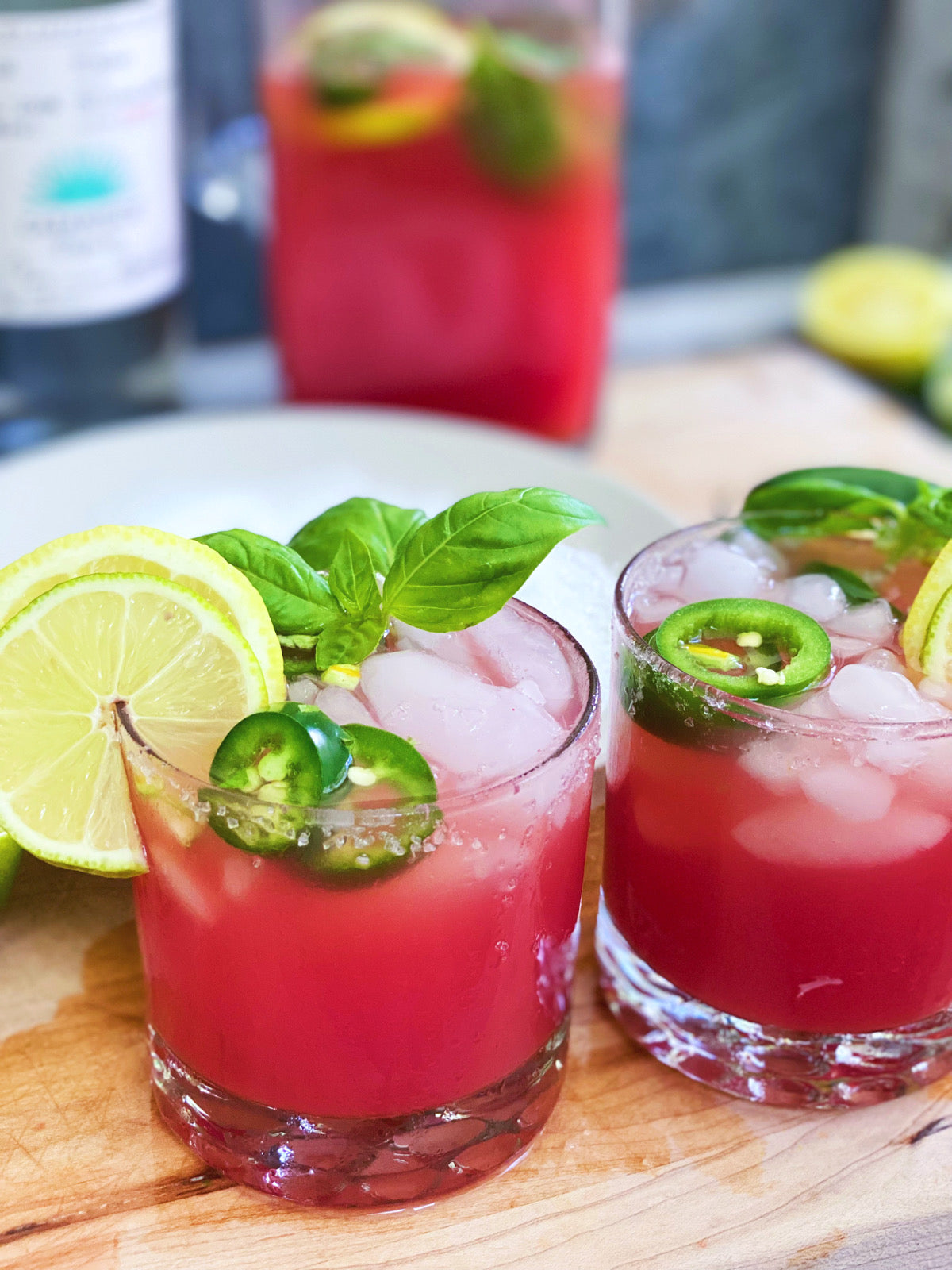 Spicy Watermelon Margarita
Couldn't let y'all head into the holiday weekend without a festive  (& hydrating) summer cocktail!
This one is about as refreshing as it gets— hydrating watermelon juice, fresh squeezed citrus , spicy jalapeños, and a drip of honey!
Have the best holiday weekend!
Ingredients
8 cups cubed watermelon 
1/2 cup tequila ( I used Casamigos Blanco) 
1/4 cup honey ( agave will work too -- just use less and adjust as needed)
3 tbsp lime juice , fresh squeezed
2 tbsp lemon juice, fresh squeezed 
1 -2 jalapenos, sliced, de seeded (based on preferred spice level) 
Ice 
Optional: 5-6 basil leaves 
Elevate Your Cocktail 
Course sea salt for the rim 
lime and lemon wedges for cocktail rim 
jalapeno slices
Directions
Blend your watermelon cubes in a blender. Using a mesh strainer, strain your watermelon juice into a pitcher. Add in your tequila, lemon, lime, and honey and stir well. 
Stir in your jalapeno slices and basil leaves. 
If you want your mix spicy allow your mix to marinate for a few hours! If you like a mild flavor, serve after 30 minutes!
Rub a lime around the rim of your cocktail glass and dip the rim into a plate of course sea salt.
Add ice and pour in your margarita! Garnish with a lime slice, lemon slice, and jalapeno slice!