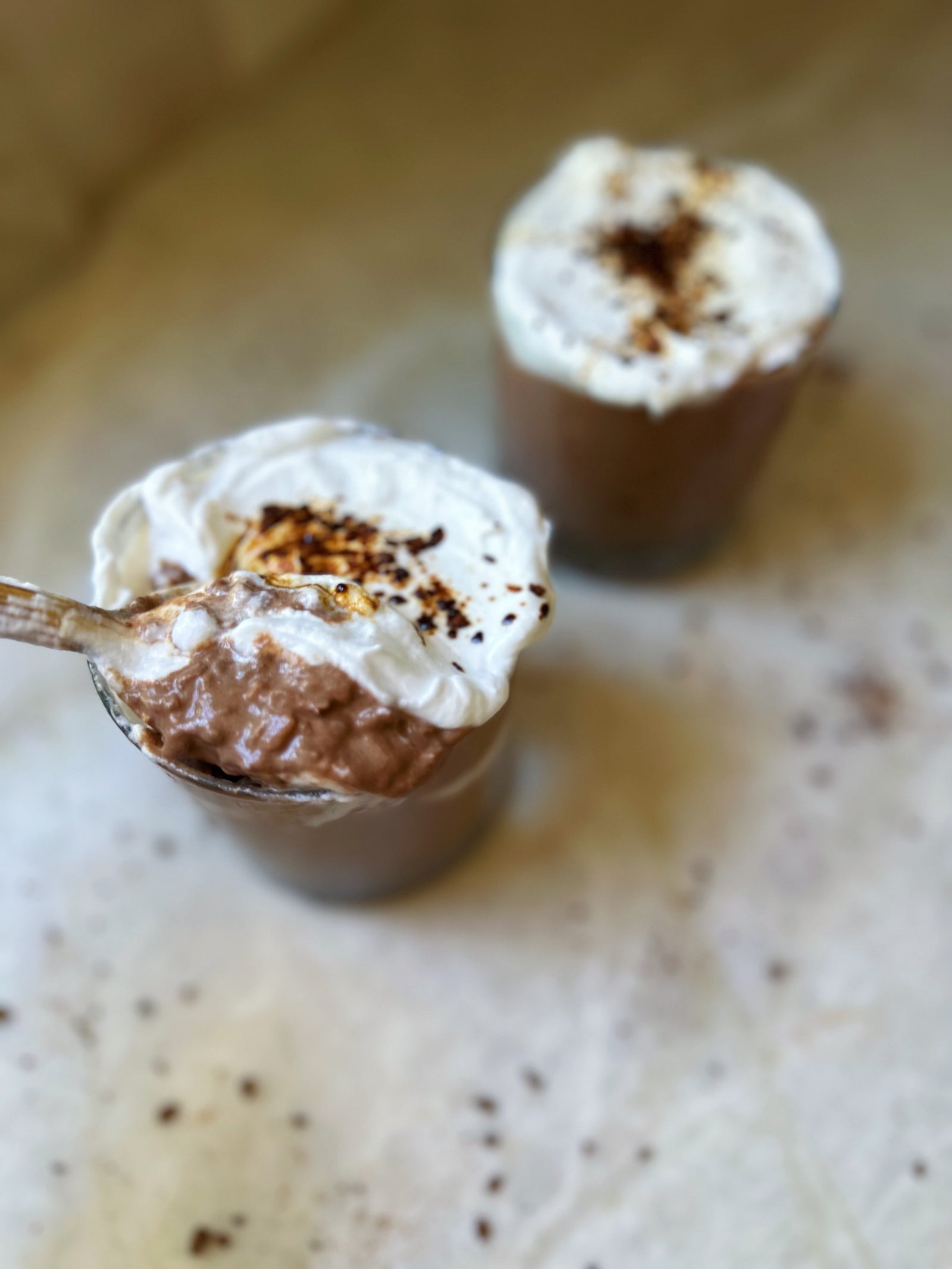 Tiramisu Protein Overnight Oats
What do to with your leftover coffee in the morning? Make these incredibly creamy Tiramisu Protein Overnight Oats! They take about 5 minutes to make in a blender and then you let the fridge do the work to thicken them!
You will never have to waste another leftover pot of coffee again! 
Dessert for breakfast just became your reality people.  
...
Equipment: Blender
..
Servings:  5 , 1/2 cup servings 
Ingredients 
1/2 cup cashews, soaked overnight 
3/4 cup almond milk 
1/2 cup cooled brewed coffee 
2.5 tbsp cacao powder
5 Medjool dates, pitted 
1 tsp vanilla extract 
1/2 tsp sea salt 
*Optional: 1 scoop of favorite protein powder ( more to preference) 
*Optional: if you prefer sweeter, add more dates or maple syrup! 
1 cup gluten-free oats
1 -2 tbsp chia seeds  
Optional: I used Cocojune Coconut Yogurt to layer my oats with! Sprinkle with some espresso powder and enjoy!
Rinse your soaked cashews in cool water. Add them to a high-speed blender. 
Add in your almond milk, coffee, cacao powder, dates, vanilla and sea salt ( and protein powder if using.) Blend on high until smooth and creamy. 
Pulse in your oats and chia seeds. Do not blend, you just want to incorporate your oats and chia seeds throughout. 
Pour into a container and let your oats set in the fridge overnight or for a few hours. They will thicken a good bit! 
When ready, layer your oats with your favorite creamy yogurt and sprinkle with espresso powder! You can do this in the counter or in single servings. Enjoy!